NEW! Choose your Pre-Congress Workshop by clicking here!
(NB: This form is only for people who have paid for the pre-congress.)

The Pre-Congress is a one-day event that will give you the opportunity to meet international trainers and colleagues from all over the world and to find a place for yourself before the main congress.

There will be introductory workshops relating to Analytic Group work, Psychodrama, Family Therapy, Transcultural work, Systems Centred approach, Organisational Consulting and Research. There will also be a variety of explorative workshops under the theme of the congress, RISING TIDES of CHALLENGE and HOPE: HEALING IDENTITY in SOCIETY, GROUPS and INDIVIDUALS.
INTRODUCTION & TRAINING WORKSHOPS

INTRODUCTION to GROUP ANALYSIS
Anne Lindhardt and Gerda Winther

In this workshop we will explore the foundations of Group Analysis. We will present some of the key concepts such as Matrix, Figure-Ground perspective, mirroring and resonance, levels of communication, and the role of the group therapist (the conductor). We will work in interchange between short theoretical presentations, demonstration groups where the members of the workshop will experience how a group analytic groups functions. Finally there will be room for mutual reflection on the experience.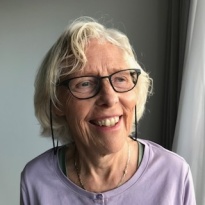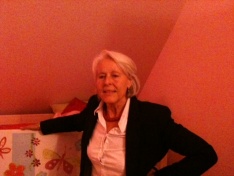 Anne Lindhardt MD (Denmark)
Anne Lindhardt is a specialist in psychiatry and qualified groups analyst and chair of The Analytic Group Section of IAGP.

Contact: anne.f.lindhardt@gmail.com


Gerda Winther (Denmark)
Gerda Winther is psychologist, specialist in psychotherapy, and qualified group analyst. She is former president of Group Analytic Society International and member of the board of IAGP.

Contact: gerdawi@mail.dk




INTRODUCTION to PSYCHODRAMA: LIFE in ACTION
Dena Baumgartner

This workshop will be an introduction to psychodrama as well as helping people brush up on their skills and be introduced to new ideas. The goal is to add more action methods into one's work.

We will look at the three phases of a psychodrama and the importance of metaphor. Basic elements will be introduced as well as a look at the social atom and other sociometry techniques. Psychodrama ideas will be shared to help make your work more alive. Please come to learn, practice, and be more informed about psychodrama.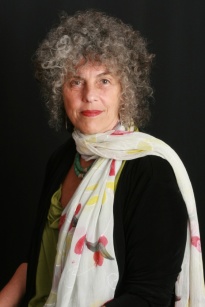 Dena Baumgartner (USA)
Dena, Ph.D., TEP, LMFT, LPC, CGP., is an international trainer in psychodrama for over thirty years. She is past chair of the American Board of Examiners, was awarded the J.L. Moreno Lifetime Achievement Award by the American Society of Group Psychotherapy and Psychodrama. She is also the current chair of the Psychodrama Section for IAGP (International Association for Group Psychotherapy and Group Processes) and Director of the Tucson Center for Action Methods and Psychodrama in Tucson, Arizona in the United States.

Contact: dena@denabaumgartner.com



INTRODUCCIÓN a TERAPIA FAMILIAR / INTRODUCTION to FAMILY THERAPY
Maite Pi Ordonez

En el taller se introducirán los principales principios de terapia familiar basados en la teoría Sistémica, pero también las contribuciones de la teoría del apego. Desde las primeras teorizaciones en Palo Alto de Watzlawick, Bateson y Jackson en la segunda mitad del siglo XX, varios autores han trabajado y desarrollado la teoría creando otras escuelas y enfoques, como Minuchin (escuela Estructural), Haley (escuela Estratégica), Selvini Palazzoli (escuela de Milan), Cancrini (escuela de Roma) y varios más. Muchos de ellos han incorporado contribuciones de otros campos y hallazgos de la investigación en ciencias humanas.

Después de la introducción practicaremos algunas técnicas como el trabajo con esculturas familiares y video-intervención.

In the workshop we will introduce the main principles in family therapy based in Systemic theory but also contributions of attachment theory. Since first theorizations in Palo Alto by Watzlawick, Bateson and Jackson in the second half of XX Century, many authors have worked and developed the theory creating other schools and approaches, including Minuchin (Structural school), Haley (Strategic school), Selvini Palazzoli (Milan school), Cancrini (Roma school) and many others. Many of them have incorporated contributions from other fields and evidence from research in human sciences.

After the introduction we will practise some techniques such as working with family sculpting and video-intervention.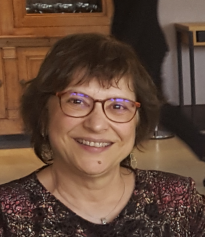 Maite Pi Ordonez (España)
Maite, MD., is from Spain. She studied psychology in Barcelona and subsequently trained in group analysis, psychodrama, integrative psychotherapy and family systems and has been working with families since 1983. Initially she worked with families of schizophrenic and severely mentally affected people in Pere Mata, a public Mental Health Service in Reus and Tarragona until 1991, and then from 1992 with children and adolescents in Institut d'Assistencia Sanitaria, a public Mental Health Service in Girona (Catalonia, Spain). In her work she applies the principles of Attachment Theory, very important in family relations.

She teaches on two Master's programmes: Attachment and Families at Social Risk and Health Psychology as an associate professor. She has been an IAGP member from 1995, chair of the 'Dream Translation Team' from 2009 and board member from 2012, after being co-chair of the SPC in the IAGP International Congress in Cartagena (Colombia). Since 2014 she has fulfilled the role of Chair of the Family Therapy Section.

Contact: pimaite@telefonica.net



WORKSHOPS & PRESENTATIONS
SWEDISH REALITIES - Part 1 of 2*
ENHANCING COMMUNITY'S RESILIENCE to VIOLENCE
Ola Saleh

* The two Swedish Realities workshops must be taken together.

The concept of Countering Violent Extremism (CVE) was introduced in Europe after the attacks in Madrid (2004) and London (2005) in response to the fear of home-grown terrorism. The notion of CVE gained increasing footing in 2015 among state actors around the world and has come to be perceived as a crucial component of sustainable counterterrorism strategies. Whereas the debate on the conceptual challenge of CVE continues in policy discussions, practitioners push forward their engagement with preventing and countering violent extremism practices to enhance the community's resilience to violence.
What is violent extremism, who is at risk of radicalisation, does gender matter, and what are some of the best practices for frontline practitioners? In an interactive workshop, Ola Saleh will address those questions and further discuss radicalisation, interdisciplinary connections, and family support interventions.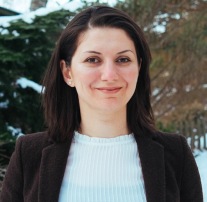 Ola Saleh (Sweden)
Ola works as a peacebuilding advisor at the Kvinna till Kvinna foundation in Sweden. She has over 10 years of experience from the humanitarian and development cooperation sectors. Her profile covers programme design and management, advising on mediation, preventing and countering violent extremism, conflict sensitivity, gender responsiveness, participation and leadership in conflict contexts focusing on Syria, Iraq, Ukraine, and Bosnia. She holds a master's degree in conflictology with a focus on gender pragmatism in extremism, and is a contributor to the Do No Harm and gender guidance note with CDA Collaborative.

SWEDISH REALITIES - Part 2 of 2*
NYFIKEN: SEX and RELATIONS for YOUNG NEWCOMERS
Yahia Saleh

* The two Swedish Realities workshops must be taken together.

The political and social debate around refugees and migration policies in Europe became to it's highest levels in the last quarter of the year 2015. And shortly after the discussions included sex and sexuality specially after Cologne incidents at the end of 2015. It was very obvious how the debate was taken and used to demonize migrants by far right and racist groups trying to show that sex, sexuality and sexual assaults are issues imported to Europé with migrants and refugees.
We at RFSU how it would be problematic but there is actually a need to provide sexual education for young newcomers because it is their right to get it, specially that many of them might have had to skip school or lived in countries that does not provide sexed in schools. It is also very hatd for a young migrant to navigate between different cuktures and social codes and languages. Our project provide antiracist and intersectional sexual education with simplified Swedish, but as the new comers needed this education so did the staff and professionals who work with them. They lacked the experience and the competense to discuss and talk about such subject. Our project aims to have a wholesome perspective for sexuality education.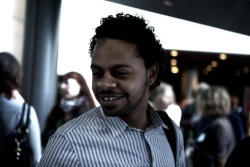 Yahia Saleh (Sweden)
Works as a project leader within RFSU Malmö since 2017. With sexuality education for students and young newcomers. Yahia has been working on gender and women rights and minorities in Egypt since 2009. He is a regional Project leader at Nyfiken på Sverige or Curious in Sweden, a project that aims at providing a better sexual and sexuality education for new migrants and educates employees and volunteers who closely work with them.



MULTIFAMILY GROUPS: INTEGRATING PSYCHOANALYTIC THEORY and PRACTICE
Eduardo Mandelbaum and Alberto Serrano

This workshop will offer a summary of Eduardo Mandelbaum's experience with Multifamily groups in a wide range of clinical and community contexts. His work is based on 70's Therapeutic Community and traditional Freudian principles. Initially he treated psychotic patients at the Day Hospital of Hospital Borda in Buenos Aires and later developed new applications of multifamily groups in different clinical contexts both in the private and public sectors. His experience includes families of juvenile delinquents, alcoholics, drug addicts and most recently with families living in marginal communities, in the city of San Isidro, province of Buenos Aires.

The workshop will present the theoretical principles for the integration of various theories and techniques in the use of Multifamily Groups with clinical illustrations. Workshop registrants are expected to actively participate in the workshop.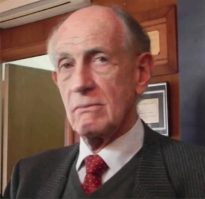 Eduardo Mandelbaum (USA)
Eduardo Mandelbaum, MD., is a licensed psychologist from Argentina. Since 1964 he has been researching and working with Multifamily Groups. He was president of the Argentinian Society of Family Therapy from 1994 to 97 and since 2004 until now, he has been Advisor in Mental Health to the Municipality of San Isidro, a municipality of Buenos Aires.

Alberto Serrano (Argentina)
Alberto Serrano, MD., is a child and adolescent psychiatry specialist who lives and works in San Antonio, Texas and has been practising for 61 years. He graduated from Universidad De Buenos Aires, Facultad De Ciencias Medicas in 1956 and specializes in child and adolescent psychiatry, paediatric psychiatry and neurology.

Contact: albertocserrano@aol.com



BUILDING SYSTEMS-CENTERED SYSTEMS to WORK with the CHALLENGE and REALITY off INTEGRATING DIFFERENCES in INDIVIDUALS, GROUPS and SOCIETY
Susan Gantt

Systems-centered (Agazarian, 1997) offers a theory that posits that all living human systems, whether as small as a single person or a group or an organization or as big as a nation or the whole of the world; survive, develop and transform through the process of discriminating and integrating differences. This experiential pre-congress workshop introduces systems-centered's conflict resolution method of functional subgrouping to explore differences within ourselves as a person and within the group system, enabling the group to test to see if discriminating and integrating differences enables something different to happen.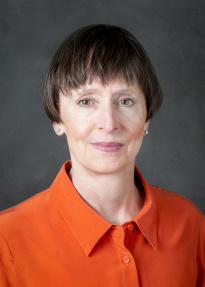 Susan Gantt (USA)
Susan Gantt, PhD, DFAGPA, ABPP, FAPA., is Director of the System-Centered Training and Research Institute and a licensed SCT practitioner, based in Atlanta, USA. She consults and trains internationally in the USA and Europe. She worked for Emory University School of Medicine in the Psychiatry department for 29 years where she taught and coordinated group psychotherapy training. She has co-authored several texts with Yvonne Agazarian and has written about emotional intelligence in organisations and phases of development in organisational work groups.


Contact: sgantt@systemscentered.com


TIE = TRANSCULTURAL INTERVISION EXPERIMENT (Invitational Project for 1 year)
Maria van Noort

'Intervision' is an educational method to provide protection for the quality of our work as group therapists and group leaders.

We will meet with 8 people from several parts of the world working with a variety of methods and years of experience in the Pre-Congress in the first instance. We will form an 'Intervision' group that will work together in both a didactic and an experiential way. In one day we can learn to know each other a little and get information and tools about how to do Intervision with people from different cultures. Then we will decide together the frequency and best times to meet online as an ongoing Intervision group. After 1 year we will evaluate our process and participants can start a new Intervision group within their own section or their own region.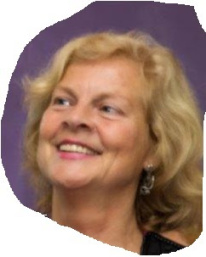 Maria van Noort (The Netherlands)
Maria van Noort, Psy.D, is a Psychotherapist, Training Analyst, Supervisor and Trainer Intervision groups and works with NGO Doctors of the World

Contact: mariavannoort@gmail.com




SOCIAL DREAMING MATRIX and PSYCHODRAMATIC SOCIAL DREAMING MATRIX
Maurizio Gasseau

The Social Dreaming Matrix (SDM) is a powerful method, founded by Gordon Lawrence in 1982 to work with organizations on the unconscious of the organization and the social context. Psychodramatic Social Dreaming Matrix (PSDM) was created by the Gasseau at FEPTO Annual Meetings and in the International Sociodrama Conference on a boat between Finland and Sweden to work through the dynamic process of the organization by sharing dreams and associations to dreams in the matrix. Gasseau (2007) realized with colleagues that the classic SDM was not enough for psychodramatists and other people who have action-hunger and wish to enact dreams as Moreno taught. In Psychodramatic Social Dreaming Matrix a session of psychodrama on dreams is integrated at the end of the classic SDM, where the first and some following dreams are played because a SDM is like a soufflé made from the first and last dream.

After a brief theoretical introduction, experiential sessions of SDM and PSDM will be presented, where participants will share their dreams and associations to grow the social matrix. A group reflection on the different models will be held at the end. Maurizio plans to present this workshop with a young professional.
Maurizio Gasseau (Italy)
Maurizio Gasseau, PhD., is Associate Professor of Dynamic Psychology at the University of Aosta, a Jungian analyst and psychodramatist in Italy and works internationally. His main interests are researching dreams in psychodrama in Social Dreaming Matrix and transgenerational themes. Author of more than ninety publications, he received the FEPTO Excellence Award in 2017.

Contact: m.gasseau@univda.it



INTRODUCTION to TRANSCULTURAL SEXUALITY
Arsaluys Kayir

Sexuality is the most pleasurable of the drives and is universal. But it is also vulnerable to inner and relational conflicts and difficulties. People are moving, immigrating from one place to the other, carrying with them their traditions, cultures, and upbringing styles related to their sexuality. Intercultural marriages, relations are growing day by day. Some sexual problems arise among couples due to mainly cultural etiological factors. An increasingly important issue concerns the management of couples from different cultural backgrounds from that of the therapist. Some understanding of the sexual values of the particular culture is usually essential.

In this workshop I want to share and teach from my clinical experience of sexual therapy where cultural and traditional factors, taboos play an important role. My style is integrating sex therapy techniques within same sex therapy groups where psychodrama is mostly used.

Besides professional learning about sexuality this workshop will offer an experiential opportunity to ask the question 'What else about myself and my relations'? It will be in English.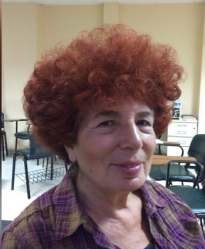 Arsaluys Kayir (Turkey)
Arsaluys is a clinical psychologist, (prof.dr) and faculty member (em.prof) of Istanbul University Medical School, Department of Psychiatry. I am a sexual psychotherapist, group therapist and psychodramatist, and trainer and supervisor at CETAD (Sexual training, Treatment and Research Association) and Dr. Abdulkadir Özbek Psychodrama Institute. I also lecture at Okan University Psychology Department teaching psychodrama to master's students.
Maximum group size: 25

Contact: arkayir@gmail.com



PLEASURE, SATISFACTION, MEANING and CONNECTEDNESS in LIFE through Pesso-Boyden Therapy
Ana Maria Ruiz Sancho

This experiential workshop will be an introduction to Pesso Boyden therapy ("PBSP") and an opportunity to update on its latest developments. PBSP is a unique and powerful body-mind therapeutic method pioneered about 40 years ago by Albert Pesso and Diane Boyden in the USA. It works in a group context and uses objects and role players to provide participants with a healing experience for past traumas, wounds and losses.

Echoing the main theme of the conference, PBSP is a system that allows for the restoration of an individual's identity in a group context. It draws on psychoanalytic and systemic principles and is supported by recent advances in neuroscience and attachment theories. In his best seller, The body keeps the score, the trauma expert Bessel van der Kolk devotes one chapter to Pesso-Boyden.

The workshop will have a short intro, two or three structures, PBSP sessions, and practical exercises. It will be guided so we will take advantage of everything that happens in the group and each member´s participation to describe, demonstrate, discuss and raise knowledge about key PBSP concepts.

Language: English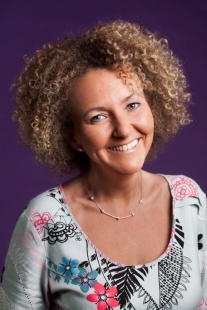 Ana Maria Ruiz Sancho (Spain)
Ana Maria Ruiz Sancho is psychiatrist and psychotherapist with more than 25 years of experience. She is currently working in private practice in Madrid. She is a Pesso-Boyden accredited therapist who trained with Al Pesso and Lowijs Perquin in the United States, Portugal and more recently in the United Kingdom (UK) where she is a member of the PBSP Association. She is also a group dynamic and institutional consultant. Founder and Director of VocAcción (www.vocaccion.com) and associated consultant at Team Motivation Consulting (TMC).

Contact: anamarusa@gmail.com



INTRODUCTION to CREATIVE ARTS: USING MORE than WORDS in our DIVERSE WORLD
Mona Rakhawy and Magdalene Jeyarathnam

There is no doubt that words have their special impact. Images, colours, shapes, rhythms, movements and other non-verbal means of communication also have their own distinctive influence. Not only do they shape the pattern of communications, interactions and relationships, but they also carry the potential for enabling us to see what lies in our blind spots and shapes our attitudes and behaviour.

This workshop offers an opportunity to navigate our differences. Together, through the lens of creativity, we will explore our considerable diversities that exist in our different cultures such as boundaries, values, emotional expression and rituals.

The aim of this workshop to enable participants to:
Learn about how to use creative arts in groups.
Appreciate the non-verbal component of communication.
Explore cultural differences between different places of the world.
Acknowledge the commonality that lies behind cultural diversity.
Appreciate the power of one's own creativity.
Experience a method of using creativity in transforming one's vision.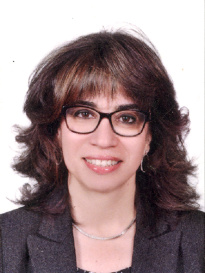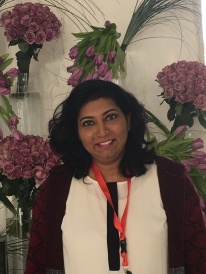 Mona Rakhawy (Egypt)
Mona Rakhawy, MD., is a professor of psychiatry at Cairo University and is responsible for introducing psychotherapeutic approaches including creative arts and psychodrama into Egypt. She teaches psychiatry, psychology and psychotherapy, integrating experiential and interactive techniques in teaching and training medical students. In 2010, she founded the EAGT, the first Egyptian/Arab Association for Group Psychotherapy and Group Processes (EAGT)and is now the president. She also chairs the Biorhythmic Evolutionary Psychiatry section in the Arab Federation of Psychiatrists and is a member of the board of directors of IAGP. She founded a private psychotherapy center (Diwan Psychotherapy Center, 2006). She has recently (May, 2017) established Rakhawy Training and Research Center. She has contributed to several national and international publications. She organized the first, second and third International Conference in Group Psychotherapy and Group Processes in Egypt, Africa and the Arab world.

Contact: mona@diwandaycenter.net


Magdalene Jeyarathnam (India)
Magdalene Jeyarathnam is an Expressive Arts Therapist and Board certified Psychodramatist. She is the Director of East-West Center for Counselling & Training which is an Expressive Arts Therapy center in Chennai, South India and she is also the founder and Director of the Indian Institute of Psychodrama. Magdalene has extensive experience of working with substance abuse, HIV/ AIDS, sexual minorities, sex workers and other marginalised communities. She works with individuals, couples and families using psychodrama and/ expressive arts therapy. She periodically conducts Psychodrama courses with international trainers that attract many students of psychology, social work and business.

Contact: magdalene@centerforcounselling.org




GROUP ANALYSIS and TERRORISM
Earl Hopper

Group Analysis, with its roots in the social sciences, the study of group dynamics, and psychoanalysis, can contribute to our understanding of terrorism, which has become a feature of modern life, not only in the war-torn regions of the world, but also in our most powerful nations. Especially relevant to this topic is the post-Foulkesian theory of the tripartite matrix and the post-Bionian theory of the fourth basic assumption of Incohesion: Aggregation/Massification. Violent terrorism is both initiated by and directed towards particular social groupings that at the present time are demarcated in terms of class, race, ethnicity, nationality and religion. After I introduce these ideas, participants will have an opportunity to discuss them critically. We will also have an opportunity to explore our own views and feelings about terrorism, which can be located in our personal and social experience as well as in the politics of hope and despair.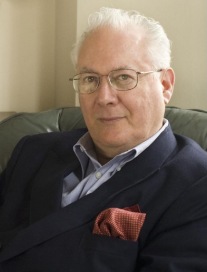 Earl Hopper (UK)
Earl Hopper, PhD., is a psychoanalyst, group analyst and organisational consultant in private practice in London. A former President of IAGP, his special interests include the study of social issues and of personal and social trauma. An internationally renowned lecturer and teacher, Dr Hopper is the author of many books and articles in psychoanalysis, group analysis and sociology. He is the Editor of The New International Library of Group Analysis.

Contact: earlhopper@btinternet.com



TRANSFERENCE and DESIRE in the PSYCHOANALYTIC GROUP
Macario Giraldo

When patients join a group, they bring their complaints, their suffering, their symptoms to the therapist. Through this process they are asking for love and asking for a cure. Does the therapist have enough love to go around? How does group treatment heal?

A group member recently said, "As I was leaving the group last time I realized something very important: That what I am learning in the group is to learn about being disappointed. I never get all I want, and sometimes very little or nothing. And yet I keep coming back and it is so central in my life". This comment expresses the patient's transference and how they are working on healing.

In this class I will develop the two concepts: 'Transference' and 'Desire', following the teachings of Jacques Lacan and how to use Lacanian theory in our work with the group.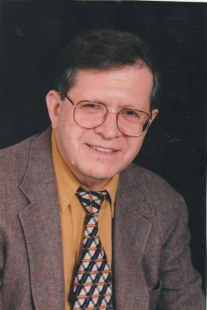 Macario Giraldo (USA)
Doctor Giraldo, PhD, MS, BA., Clinical Psychology, MS Applied Linguistics, BS in Education, has been faculty at the Washington School of Psychiatry since 1974. He is a founding member of the Lacanian Forum of Washington, DC. He has published a number of articles for books and journals including, The Dialogues IN and OF the Group: Lacanian perspectives on the psychoanalytic group, Karnac (2012).

Contact: macariog1@gmail.com



TRANSFORMING the IMPOSSIBLE
Marcia Karp

An experiential psychodrama workshop focusing on:
"Do not love half lovers.
Do not entertain half friends.
Do not indulge in works of the half talented.
Do not live half a life
and do not die a half death.
If you choose silence, then be silent.
When you speak, do so until you are finished.
Do not silence yourself to say something.
And do not speak to be silent.
If you accept, then express it bluntly.
Do not mask it.
If you refuse then be clear about it,
for an ambiguous refusal is but a weak acceptance.
Do not accept half a solution
...half a life." Kahlil Gibran
Marcia Karp (UK)
Marcia, MA, TEP., is an international trainer in private practice in London. She is an IAGP Distinguished Fellow, FEPTO Honorary and Founding Member, ASGPP Fellow, BPA Honorary President Emeritus and has received the JL Moreno Lifetime Achievement Awards in USA and UK. She is Co-editor of Handbook of Psychodrama; Psychodrama Since Moreno; Psychodrama: Inspiration and Technique.

Contact: mkarp11444@aol.com



EXAMINING IMPOSSIBLE ORGANISATIONAL SYSTEMS for CONSULTANTS
Peter Howie

This workshop will be an opportunity for experienced organisational consultants and trainers to explore the systems they work in and with, to apply the genius of the group using role training and engagement to develop deep liveable human solutions for themselves. Participants can expect to contribute, to learn, and to play well with others. Those working in this area already know that organisational consultancy it tough. Often, we are brought in as a hired gun after someone else has made a superficial analysis of a wicked situation. There may be competition between our own colleagues rather than cooperation. This work can be isolating and frustrating. And, when we do work with people there is often an absence of volunteers with people being made to attend, be constructive, and work cooperatively: an impossible task. Self-disclosure is only ever partial. Trust is utterly conditional and can be lost in a moment. Relationships that may appear strong can turn out to be thin and weak. Confident managers and leaders can have difficulty seeing themselves as often the cause of their problems. This can difficult to deal with as well as being ethically dubious and sometimes unbearable. Organisational consultants and trainers are always working to balance competing value systems and world views, including their own. This workshop will be an opportunity for participants to explore the systems that they work in and apply the genius of the group using role training and engagement to develop liveable and human solutions for themselves. Participants can expect to contribute, to learn, and to play well with others.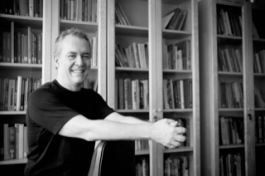 Peter Howie (Australia)
Dr Peter Howie, BSc, MEd, TEP, PhD., is a Director of Psychodrama Australia and the Director of Training for the School of Education and Professional Studies, Brisbane. He also serves on the Board of Examiners for the Australian and Aotearoa New Zealand Psychodrama Associations which oversees training and practice standards in the region. Peter has been working in organisational settings for over 20 years developing and running deep learning experiential leadership development programs. In these programs he uses group therapy constructs and psychodrama processes to enhance the group and individual learning. He has also been running psychodrama experiential groups for 25 years and psychodrama training groups since 1998. He recently successfully completed a PhD researching the psychodramatic concept of warm-up in 2017. He recently took up the position of Chair of the Organisational Consultancy Section in the IAGP. Peter operates as an independent scholar clarifying, writing and researching elements of human functioning used in groups processes and psychodrama. His further CV may be found here: https://www.psychodramaaustralia.edu.au/dr-peter-howie-academic-cv

Contact: peter@moreno.com.au