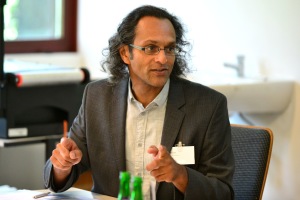 PAUL MECHERIL
Carl von Ossietzky University Oldenburg, Germany
Paul Mecheril is German Professor for Migration and Education at the Department for Pedagogy at the Carl von Ossietzky University of Oldenburg, Germany. He is also head of the Center for Migration, Education and Cultural Studies. He grew up in two countries - Germany and India. He received his PhD in Psychology in 1991 at the University of Münster, Department for Psychology and completed his Dr. habil. on multiple afflictions in migration society at the University of Bielefeld in 2001. His main research interests include: Migration and Pedagogy, Racism, Cultural Studies and subject theories. Since 2016 he is speaker of the phd-programme »Formations of border in migration societes: knowledge systems, materialities, subjectivations«. Paul Mecheril is the (co-)author of nine and (co-)editor of 26 books. Recently he edited Handbuch Migrationspädagogik (Beltz, 2016), co-edited Dämonisierung der Anderen. Rassismuskritik der Gegenwart(transcript, 2016, with María do Mar Castro Varela), and Resistance. Subjects, Representations, Contexts (transcript 2017, with Martin Butler & Lea Brenningmeyer).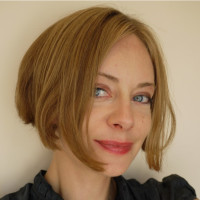 LENE AUESTAD
University of Oslo, Norway
Lene Auestad is an author and a philosopher from the University of Oslo. She has written on the themes of prejudice, social exclusion and minority rights, and has contributed to public debates on hate speech. The book Respect, Plurality, and Prejudice (2015) combined critical theory with psychoanalysis and psychosocial studies, examining the underlying unconscious forces and structures that make up the phenomena of xenophobia, Antisemitism, Islamophobia, homophobia and sexism. It provides a nuanced, detailed overview of how social prejudices, and the discrimination and violence that often tend to accompany the latter, come into being. Auestad (2014) has written persuasively about the rise of nationalism in European countries, both in terms of its expression in extreme far-right groups and in the context of everyday political language and policy. She founded and runs the international and interdisciplinary conference series Psychoanalysis and Politics.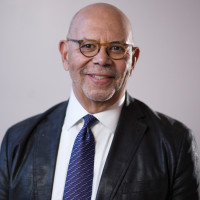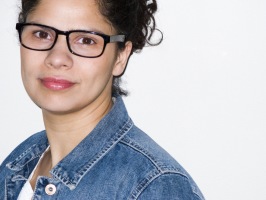 RUDY LUCAS
Private practice, US
Rudy Lucas, LCSW, CASAC is a psychotherapist in private practice in Greenwich Village, New York. He is a member of the Board of Directors of the Eastern Group Psychotherapy Society. He has offered extensive training to professional organizations about racial dynamics in psychotherapy with a particular focus on colorism, co-facilitated training on group dynamics for group therapists and medical professionals in St. Petersburg, Russia in 2010, 2011 and 2012, co-facilitated numerous workshops on racism for NYC psychotherapists. He also works with recovering alcoholics and provided external Employment Assistance Programs to 911 sites, including Deutsche Bank, Dean Witter, Ceridian Life Works, First Advantage Workplace Services and provided CISD briefing to 9/11/01 volunteers dispatched to NYC Fire Houses. He also participated in the first historic Pan-African sports and entertainment events including Muhammad Ali title defenses: Rumble In the Jungle, Thrilla In Manilla. He has a string of awards including the Caron Foundation Education Excellence category in 2013, a Lifetime Achievement Award in 2012 for an Employment Program
CAMILA SALAZAR ATIAS
Fryshuset, Sweden
Camila Salazar Atías is a Swedish criminologist with roots in Chile. She is Sweden's foremost expert in gang crime and has since 1997 worked with issues concerning the construction of gangs, gang identity and inequality. She currently works in Fryshuset, the world's largest youth organization, where she is the global head of social operations. Fryshuset is a foundation, offering a meeting place for social projects, education and interests. In 2010 she founded the Center for Information on Destructive Sub-cultures (CIDES), whose mission is to counteract the development of gangs and focus on exit strategies. In 2015 she was awarded the prestigious international Anna Lindh Prize for her effort and perseverance. Camila has a significant media profile, lecturing and writing articles and publishing in books and media. Camila is passionate about giving people honest and fair chances in life and believes in everybody's equal value.