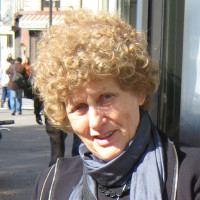 YOLANDA GAMPEL
Sackler Medical School, Tel-Aviv University, Israel
Yolanda Gampel, Ph.D., Professor, Faculty of Social Sciences, Department of Psychology and Program of Advanced Psychotherapy, Sackler Medical School, Tel-Aviv University; Invited associated professor to l'Université de Paris Nanterre de 1985-1987 et à l'Université Lumière II Lyon 2000-2001, training analyst, and past president (1989–1991) of the Israel Psychoanalytic Society and Institute; vice-president, European Federation of Psychoanalysis (2001–2005); representative for Europe, board of the International Psychoanalytic Association (2007–2011); recipient of the Hayman International Prize for Published Work Pertaining to Traumatized Children and Adults, 2001 and the Mary S. Sigourney Award, 2006. She has published in psychoanalytic journals in English, French, Spanish and German and has also contributed chapters to several books on the effect of social political violence in children, the analyst and the psychoanalytic process. Her book 'Ces Parents qui vivent a travers mo: Les enfants de guerres' was published in French and translated into four languages
ARMIN NASSEHI
Professor at Ludwig-Maximilians-Universität" (LMU) Munich, Germany
Arrmin Nassehi, Prof. Dr. Phil., Dipl. Päd, was born in Tübingen, Germany, of Iranian parents. He is a sociologist, philosopher and educator. He was Professor of Sociology at the University of Münster/Germany between 1994-1998; since 1998 Chair of Sociology at the Ludwigs-Maximilians University, Munich; since 2012 member of the Research Institute of Philosophy Hannover. He was vice-dean of the Faculty of Social Science from 2005-2009 and since 2009 has been a senator of University of Munich and member of the University Council. His fields of research and teaching are social theory; theory of modernity and modern society; sociology of culture, political sociology and migration. He has published 20 books and made more than 150 contributions to books and journals. Since 2012 he has been editor of the 'Kursbuch' and founded journal of culture and politics in 1965.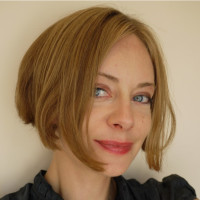 LENE AUESTAD
University of Oslo, Norway
Lene Auestad is an author and a philosopher from the University of Oslo. She has written on the themes of prejudice, social exclusion and minority rights, and has contributed to public debates on hate speech. The book Respect, Plurality, and Prejudice (2015) combined critical theory with psychoanalysis and psychosocial studies, examining the underlying unconscious forces and structures that make up the phenomena of xenophobia, Antisemitism, Islamophobia, homophobia and sexism. It provides a nuanced, detailed overview of how social prejudices, and the discrimination and violence that often tend to accompany the latter, come into being. Auestad (2014) has written persuasively about the rise of nationalism in European countries, both in terms of its expression in extreme far-right groups and in the context of everyday political language and policy. She founded and runs the international and interdisciplinary conference series Psychoanalysis and Politics.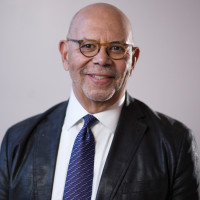 RUDY LUCAS
Private practice, US
Rudy Lucas, LCSW, CASAC is a psychotherapist in private practice in Greenwich Village, New York. He is a member of the Board of Directors of the Eastern Group Psychotherapy Society. He has offered extensive training to professional organizations about racial dynamics in psychotherapy with a particular focus on colorism, co-facilitated training on group dynamics for group therapists and medical professionals in St. Petersburg, Russia in 2010, 2011 and 2012, co-facilitated numerous workshops on racism for NYC psychotherapists. He also works with recovering alcoholics and provided external Employment Assistance Programs to 911 sites, including Deutsche Bank, Dean Witter, Ceridian Life Works, First Advantage Workplace Services and provided CISD briefing to 9/11/01 volunteers dispatched to NYC Fire Houses. He also participated in the first historic Pan-African sports and entertainment events including Muhammad Ali title defenses: Rumble In the Jungle, Thrilla In Manilla. He has a string of awards including the Caron Foundation Education Excellence category in 2013, a Lifetime Achievement Award in 2012 for an Employment Program