KATE BRADSHAW
President, Sweden
Kate is an occupational therapist, licensed psychotherapist (group analysis), psychodrama director TEP, supervisor and teacher of psychotherapy and psychiatric treatment. She is also a certified EMDR therapist and psycho-genealogist (treating transgenerational transmission of trauma and teaching family reconstruction). In her practice, she seeks to create a socially transformative space with a dual focus on the person and their role in society. She works to integrate unaccompanied young people and broken families who have been forced to relocate. She is co-author and co-editor of, The Handbook of Psychodrama (Routledge) (published in English, Turkish, Greek, Russian and Modern Chinese) and co-author of, Empowering Therapeutic Practice: Integrating Psychodrama into other Therapies (JKP).

Her dream is to encourage colleagues from around the world, to join together in creating a congress where, through the exchange of ideas and research, we can begin to face our shared concerns about climate change and the way rapidly changing societal structures are affecting us all. We hope our congress title, Rising tides of challenge and hope: healing identity in society, groups and individuals, will encourage many innovative contributions.

REGINE SCHOLZ
Chair of Scientific Programme Committee, Germany
Regine Scholz PhD is a group analyst and psychotherapist, specialised in trauma treatment. She is member of the Management Committee of the Group Analytic Society International and member of the Scientific Committee of the German Society for Group Analysis and Group Psychotherapy (D3G). She is the former editor of Arbeitshefte Gruppenanalyse (Psychosozial) and member of the editorial board of the journal group analysis. Publications are mainly on issues of large group theory, exploring the influence of culture and collective trauma on unconscious processes.

TERESA VON SOMMARUGA HOWARD
Co-Chair of Scientific Programme Committee, UK and NZ
Teresa's career was prefigured by many cultural influences. She was born in England of a German Jewish refugee father and British non-Jewish mother, with whom she immigrated to New Zealand as a child. She is a registered architect and trained as a systemic family therapist. An honorary Member of the Institute of Group Analysis, she has specific expertise conducting median and large groups and regularly conducts social dreaming matrices, median and large groups in many contexts around the world. She is particularly interested in how social trauma transmits itself to the individual and is revealed in larger groups. She is an Executive Member and Treasurer of IAGP and co-editor of the Journal Forum.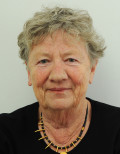 EVA FAHLSTRÖM-BORG
Chair of Pre-Congress, Sweden
Eva is a licenced psychotherapist with more than more than 50 years working with groups in different constellations. She has many strings to her bow including diplomas in Montessori, psychodrama, teaching and Restorative Justice. She has been a member of IAGP since 1984 and was a Board member from 2003 to 2012. This term Eva returned to the board and is Chair of Trauma and Disaster Intervention Team [TDIT]. She was also Co-Chair of the Pre-Congress, Rome, 2009. A founding member of the Federation of European Psychodrama Training Organisations [FEPTO], she received a 'Life Time Achievement' award in 2010. Eva´s special interests include democracy, social inclusion and Social Transformation through Action, from a micro and macro-perspective. Her motto, Don´t ask for permission to change the world!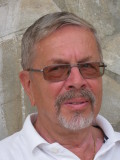 GÖRAN AHLIN
Chair of Groups in the City, Sweden
Göran Ahlin, MD, PhD. I am a Fellow of IAGP, Associate Professor of Psychotherapy, now retired. I am also the former head and director of university-level advanced education in Group Analytic Psychotherapy, in General Psychotherapy and Psychiatry. I am a psychiatrist specialist and licensed psychotherapist. My interest in group process research of small and large therapeutic groups has led me to write about that, and about therapeutic community care, democratization of psychiatry, and of pedagogic of psychotherapy education and research. I am Life Member of IAGP, full member of GASi, honorary member of Swedish and Greek Societies of Group Analysis and Group Psychotherapy and Group Development. I live in Sweden and partly in Greece. I am married and blessed with six children and eight grandchildren.
PAUL BENÉR
Chair Local Organising Committee, Sweden
Paul is a licensed psychologist and psychotherapist, specialist in clinical psychology and supervisor in private practice in Malmö, Sweden. He is a member of the Group Analytic Society International [GASi]. LOC of IAGP conference 2018, with teamwork concerning the local possibilities and conditions for the conference.